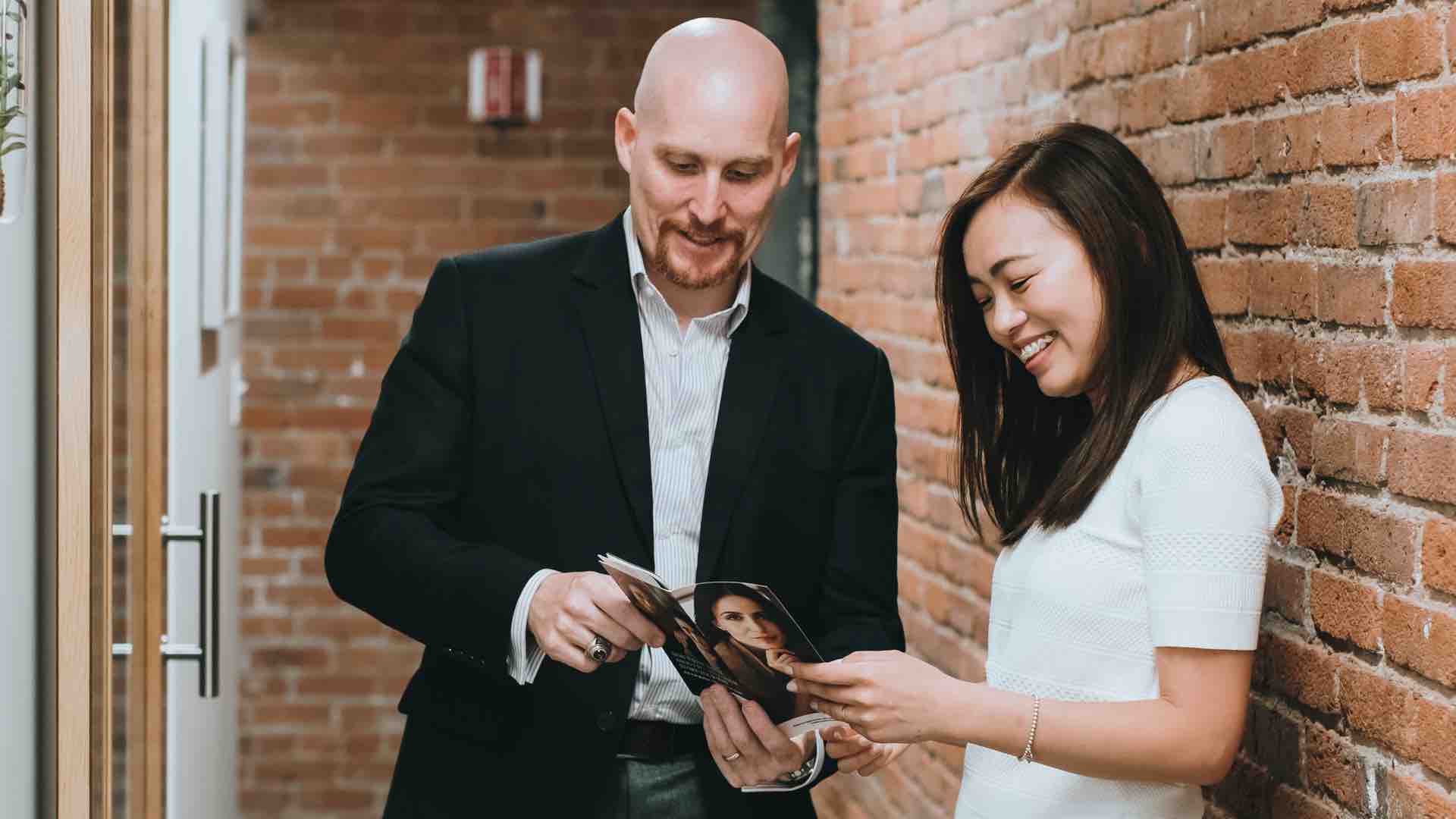 FAQs / INVISALIGN During COVID-19 Outbreak
We understand that there are questions about how the COVID-19 pandemic will impact your Invisalign treatment and orthodontic care. As the circumstances evolve, we are here to support you. Please reach out at any time if you have questions or concerns about your treatment, or a problem you need help with.
For your convenience, we compiled a Q&A to some common questions. ‍
‍
I LOST ONE (OR MORE) ATTACHMENT(S). SHOULD I KEEP DOING WITH MY INVISALIGN TREATMENT?‍
The short answer is Yes. Invisalign is a brand name for clear aligners. Aligners still work and move teeth even without attachments. The plastic is still putting pressure on the teeth, activating the biological processes that initiate cell turnover and stimulate teeth to move. Attachments allow for more precise control in direction and level of force but even without all of them (or any attachments at all really), there is still progress.
Said another way, an attachment might be off but we can make more progress doing something imperfectly than waiting to do it until it can be perfect. As doctor turned entrepreneur/business owner I've had to come to terms with this. The most important thing with aligners is wearing them as much as possible, using chewies and massaging the attachments that are present. You're getting "go's" with virtual monitoring – it's normal to get a no-go sometimes- even before this pandemic. The best course of action is to keep it up and stay committed!
‍
I HAVE MY FIRST TWO SETS OF ALIGNERS BUT SINCE I CAN'T COME IN FOR ATTACHMENTS, ELASTICS OR POLISHING (AKA IPR – INTERPROXIMAL REDUCTION) SHOULD I DEFER STARTING TREATMENT UNTIL I CAN DO THE PROCESS PROPERLY WITH ALL THE "ACCESSORIES"?
The pandemic has thrown a wrench into the works in our lives. In light of everything, the most efficient plan is to wear the first set for one week and second for 2 weeks (vs the usual one week per tray). After that wear #2 every night while sleeping, like you would with a retainer. As soon as we return to some kind of normal, attachments and everything else can be completed right away, preventing any further delays in getting you to your dream smile!
‍
WHY ARE YOUR OFFICES CLOSED?
As the COVID-19 pandemic spreads, we are following the recommendations of health and government officials. Following guidance from the Board of Health, Massachusetts Dental Society and American Association of Orthodontists, we will avoid all elective procedures at this time. An elective procedure is as a procedure that does not involve treating a medical emergency. Dental emergencies are limited to facial swelling or infection.
Seaport Smiles takes great pride in providing safe and standardized care for our patients and hospital level sterilization procedures and protocols, we are all working together to "flatten the curve", preserve and donate PPE (masks, gloves and gowns) to local hospitals and keep our community safe.
‍
HOW LONG WILL YOUR OFFICE BE CLOSED?
Our office is tentatively scheduled to be open on April 6th. We are closely mounting the situation and will be following the recommendations of the CDC and Massachusetts Department of Public Health. We will be keeping our patients updated if that changes.
Our team is available to assist patients by phone, email, and FaceTime during our normal business hours.
‍
WHAT DOES THIS MEAN FOR ME?
The majority of our patients are enrolled in our Virtual Monitoring program and your orthodontist continues to monitor and review your progress, sending personalized recommendations to her patients. If you are an orthodontic patient at Seaport Smiles and want to enroll is Virtual Monitoring, shoot us an email (link to [email protected])
As we wait for this situation to pass, please continue keeping up with your excellent oral hygiene – thoroughly brushing and flossing – and wearing your aligners. Always remember to wash your hands before placing and removing your aligners or elastics!
‍
IF YOU ARE WEARING ALIGNERS:
Please make sure to keep wearing your aligners as instructed and following the recommendations you receive through our virtual monitoring app.
If you're running out of aligners, please get in touch
If you were getting attachments (link to blog post on attachments) at your next appointment, wear the last aligner you have for two weeks instead of the usual 7 days. After that you can decrease your aligner wear to a temporary retainer phase of 10-12 hours per day. (This will ensure that your teeth stay in place and help your aligner last longer.)
Make sure to use your chewies, squeeze down and hold to seat your aligners in areas where you may see visible space between your tooth and the aligner.
For best use, bite into your chewie for 10 seconds and walk the chewie from the back right to front and then to the back left side. Make sure every tooth gets a chance to bond with the chewie! Do this 2-3 times a day for  biting and holding for 10-minutes at a time.
Keep up with Massaging Attachments! Go the extra mile and massage your attachments at least once a day when putting your aligners in. By massaging your aligners over your attachments, you will ensure that the aligners are completely encasing the teeth and putting all of the prescribed force to push and move your teeth.
‍
IF YOU ARE WEARING BRACES OR AN APPLIANCE:
Keep good oral hygiene by brushing and flossing after every meal or at least three times a day.
Now is an especially good time to avoid hard, sticky, crunchy foods to avoid any brackets coming unglued or detaching from the teeth.
Your braces will continue to straighten your teeth all day and night throughout this time.
If you wear elastics, continue to do so as directed.
Properly wearing your elastics is important because it will continue to correct your bite.
‍
VIRTUAL CHECKUP
Even though our office is closed, your progress and care are our top priorities. In order to serve you best even during a public health crisis, we have added a new feature on our website that allows for patients to be seen virtually. You can also email us and set up a FaceTime or zoom appointment call with Dr. Osborn.
To get started with you Virtual CheckUp,  click here
‍
WE'RE SUPPOSED TO BE WASHING OUR HANDS MORE OFTEN – SHOULD I DO ANYTHING DIFFERENT WITH MY ALIGNERS, RETAINERS, ELASTICS, ETC?
Please continue wearing your aligners and rubber bands as directed to maintain your progress. If you are currently wearing retainers, please continue. Please follow standard recommendations by washing your hands thoroughly with soap and water before and after removing and placing your aligners, retainers, or elastics.
Feel like they need an extra wash, just in case? Wash them with mild soap and water using a spare toothbrush. Clean, rinse, and dry your appliance just like it's a dirty dish!
‍
I'M SUPPOSED TO GET MY BRACES OFF – NOW WHAT?
We understand that having to wait to remove braces is a real bummer for patients anxiously waiting to see their new smiles! The removal of braces or attachments produces aerosol particles that may contain biological materials. Seaport Smiles adheres to hospital level sterilization protocols, we are taking additional precautions to protect our patients, staff and community. We will resume removal of braces when we are certain that it is safe to do so.
‍
I HAVE A ROUTINE APPOINTMENT COMING UP – WHEN WILL I BE RESCHEDULED?
All routine appointments are important, our Virtual Monitoring system allows us to postpone your routine Invisalign checks without prolonging your treatment or delaying your progress. New patient consultations are also virtual so you can get started on your smile makeover during this time of social distancing, no matter where you're sheltering in place.
We will reschedule all appointments as soon as state governing bodies advise that it is safe to do so.
‍
I'M SCHEDULED TO START TREATMENT SOON
We are excited for all our patients to start their orthodontic journey, and can't wait to get started once this situation has stabilized.
‍
MY RETAINER OR ALIGNER IS BROKEN OR LOST
Give us a call, send us an email, or DM us on insta to get in touch with us! We'll contact you back with a solution!
‍
I HAVE A POKING WIRE THAT'S REALLY IRRITATING ME. WHAT DO I DO?
Luckily, common orthodontic problems can usually be fixed at home. We have created a resource for you that will walk you throw most common orthodontic emergencies. If you're unsure about what to do, please email us a picture to [email protected] and we'll walk you through it.
‍
NOT A PATIENT? CURIOUS ABOUT ORTHODONTIC CARE? HAVE OUR OFFICE SEE YOUR CASE WITHOUT HAVING TO LEAVE YOUR HOUSE– FOR FREE!
Try a free, no-obligation Virtual Consult to help you plan your orthodontic care! Your Virtual Consult takes less than 5 minutes to complete. Text directly with Board-Certified Orthodontist, Dr. Osborn to get personalized treatment options.
To get started with your Virtual Consult,  click here
‍
Get social with us (at a distance!) – follow us on insta
Subscribe to our YouTube Channel