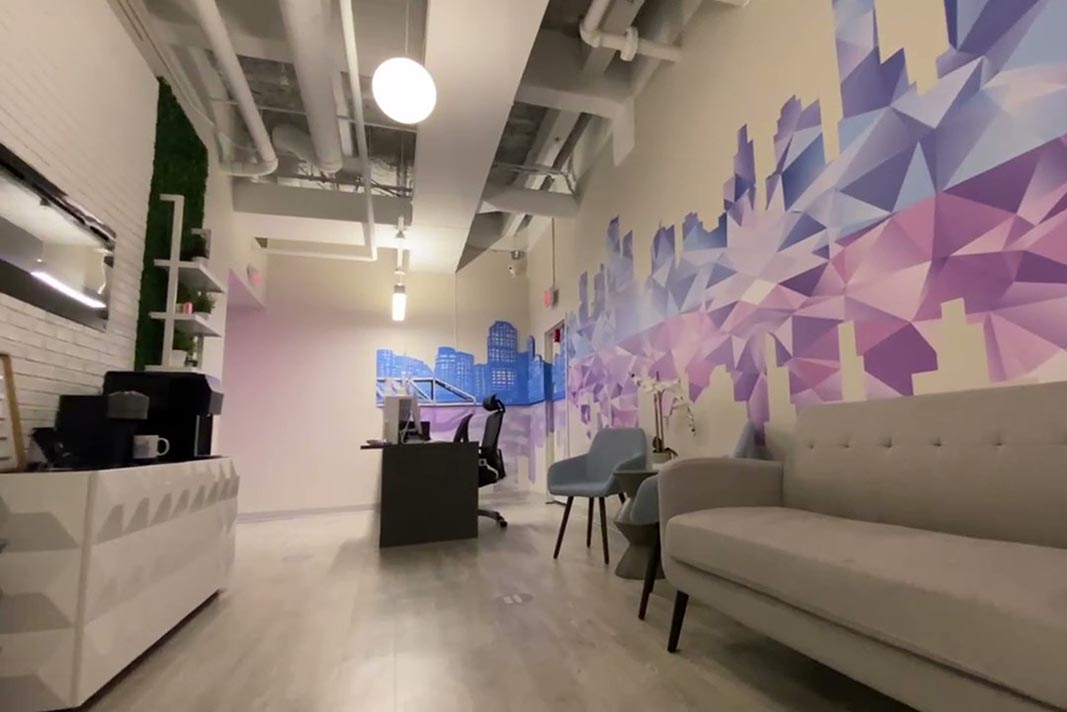 Take a Virtual Tour of Our New Boston – Seaport Office
Hi, Dr. Ella Osborn here! Myself, Dr. Tim Osborn, and our amazing staff members are pleased and excited to show you our new, innovative office located in Seaport, in the heart of Boston, Massachusetts. Here at Seaport Smiles, it is our goal to make our patients feel welcome and comfortable. That is why we have put such an emphasis on creating a beautiful space for our VIP patients.
When we were designing our office, we knew we had to have a couple of things. First of all, we knew it had to be in the perfect location, which is why we decided to position ourselves in the heart of Seaport, so whether you are leaving work and headed to happy hour, or you are taking a break from working from home, we are right where you need us to be. Secondly, we knew that our office had to be innovative, just like us. When you come into Seaport Smiles, you will instantly be transported into an orthodontic and plastic surgery office like no other. In fact, we'd make a bet that you won't want to leave!
When you first come into our unique office, one of our friendly staff members will be eager to welcome you into our practice. As you wait for a short period of time to see Dr.Ella Osborn or Dr.Tim Osborn, enjoy a beautifully curated Nespresso coffee or crisp water, get lost in our graphic wall art, or be inspired by our "You Do You, Boo!" sign. Shortly after you arrive, you will be called back to enjoy your service, whether that be a facial, orthodontic treatment, Botox, or your complimentary consultation. Here at Seaport Smiles, we make it our goal for our VIP patients to always feel welcome, comfortable, and to have you leave with a smile!
Are you already a patient? Let us know what you're favorite part of our office is! Not a patient yet? Sign up for your complimentary consultation so you can come in and see what makes Seaport Smiles special. We can't wait to meet you!